Web Site Design Prices from First Type Graphics Web Design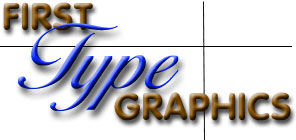 Since every web site has different design requirements, First Type Graphics charges an hourly fee for web site design, graphic design and online marketing.
---
Website design, creation of graphics, logos, consulting - $55.00 per hour

Web site maintenance/changes/updates - $55.00 per hour


---
OTHER CHARGES FOR WEBSITE SETUP (May vary with type of web site)
Web site hosting - $9.95 per month

Domain name registrations - $11.99 per year
These prices are subject to change.
---
First Type Graphics Web Design
Web site: http://www.worland.com ~ E-mail: sales@worland.com
719 Holly / Worland, WY 82401 / 307-347-6678


IN BUSINESS SINCE 1991



[ Home ] [ Planning Your Web Site ] [ Web Site Design Portfolio ] [ Affordable Web Page Design ] [ Links ]


Site design and maintenance by First Type Graphics. All rights reserved.